Description
Grenade Triple-Layered High Protein Bar!  
*Summer shipping policy in effect: (May-September)*


This triple-layered, chocolate-coated protein bar is high in protein and low in sugar, offering ultimate guilt-free indulgence. Perfect for a post-workout pick me up, a mid-day treat or an on the go snack, Grenade protein bars can be enjoyed at any time of the day!


WHY Grenade protein bar?
Grenade protein bar is the ultimate high protein snack. Available in an range of flavours, from classic Caramel Chaos and White Chocolate Cookie to the famous Birthday Cake and decadent Dark Chocolate Mint, you'll be spoilt for choice. Good luck deciding which flavour to try!
Each high protein bar is triple layered and coated in chocolate for ultimate indulgence. They're the perfect way to curb those sugar cravings while also providing a punch of protein. They're low in sugar and carbs but high in protein and fibre, making them a great snack to keep you going throughout the day. Made using a specially selected baking process, Grenade protein bars offer exceptional taste.
Shipping Policy
Importance shipping notice for cases of drinks: Due to the heavy weight, we cannot offer free shipping options. Instead at checkout carriers will provide you real time shipping quotes directly by the carriers.
WINTER SEASON SHIPPING POLICY ON DRINKS: 
During the winter season (November - March) please note that during the colder winter months in some small cases, energy drinks might freeze and arrive damaged, as we have no control over temperature variances in each state/province unfortunately.  We will not accept any claims for damaged cans/cases unfortunately, since carriers will also not insure for these damages. Please order at your on your own risk. Please consider this before placing your order during these month.
Please be aware that during winter shipping on drinks, there might be delays if our shipping facilities are reporting severe/extreme weather conditions. Our goal will always be to minimize any damages since they would not fall under carrier shipping protection as stated above.
SUMMER SHIPPING POLICY ON BARS, SNACKS AND GUMMIES:
During the summer season (June-September) please note that during the warmer summer months these items may arrive melted, as we have no control over temperature variances and higher temperatures. We will not accept any claims for melted bars/snacks/gummies. We recommend you put those items in your fridge for a couple hours as soon as you receive your parcel if you still decide to order them from us. Please order at your on your own risk
If you qualify for Free Shipping over $99* you will see the option provided at checkout to you.

*before taxes, fees & after discounts/promo codes. 
Drinks are excluded from free shipping offer due to the heavy weight and instead at checkout you will be provided with a live quote(s) by carriers.
Rural/Remote areas: Certain locations do require additional shipping charges. These areas do not qualify for flat rate shipping or free shipping. If this is the case, we will email you before shipping your order. In some cases you will see at checkout the actual shipping rate.
Parcel Delivery: Orders over $100 may require signature and ID verification.  Orders over $100 might not be directly delivered to the customers front door, but a notice will be left for them to pick up parcel at their nearest pick up location by carrier. Do not safe drop parcel may be enforced by carriers or us, unless customer specifically leaves note with order waiving it. This policy has been put in place as carriers have seen parcel theft increases and this will hopefully insure that you will receive your parcel without any issues. 

Note: In special circumstances where the shipping charge is extremely high, we may ask the customer to pay for the extra shipping charges. In these cases, we will never charge your card without consent, but rather email you and figure out a reasonable course of action.

Orders ship out within 1 business day (in some cases there might be a small delay due to big volume of orders placed during a big sale) from the point of purchase. You will receive a shipment notification in your inbox as soon as it leaves us. 


Pandemic, bad weather conditions and any other unforeseen reasons out of our control may cause delivery delays by carriers. Unfortunately these delays are out of our hands. Please always use the tracking details our system provides to track your shipment. When ordering from our website you accept that no delivery guarantees are provided.
Note: Weekends & holidays do not count as a shipping day.
Orders Placed: A 15% Cancellation Fee will be applied to any orders placed and then cancelled before shipping. Once an order has left our facilities we cannot cancel an order.
Undeliverable/unclaimed Packages: Occasionally packages are returned to us as undeliverable/unclaimed. When the carrier returns an undeliverable/unclaimed package to us, we will make contact with you to make arrangements for reshipment. We are charged by the shipper for the return postage and the additional charge incurred to reship. These charges will be charged to your account for actual shipping costs once received back MINUS the postage incurred to send it and the return postage.
Shipping Transit Protection: 
Get peace of mind with Shipping Protection in the event your delivery is lost during transit. In case your parcel gets lost during transit, we will open a claim with the carrier for you. The investigation may take up to 30 days and during the claim process the carrier may contact you.
If within the 30 days of the claim your parcel has not be found and delivered by the carrier you will receive a refund minus the shipping protection fees paid.
On our cart page you can remove shipping protection if you do not wish to have shipping protection on your shipment.
Customers must report within 24 hour of delivery date on carriers website, if parcel was not received. Occasionally packages are lost we must allow up to 30 days for the carrier to complete their investigations along with the possible support of the authorities. During this time we must allow them to complete before any order can be reshipped or refunded. If you have paid for Shipping Protection please be aware that on approved refunds that is NOT refunded.
Order Address Errors: Parcel/Shipping labels are generated directly from the information you have provided on the 'checkout page'. Please ensure all information you provide is correct. If an error is made on your address and your order has left our facility, there is nothing we can do anymore unfortunately. If or when the parcel is "returned to sender", We are charged by the carriers for the return postage and the additional charge incurred to reship. These charges will be charged to your account. If at that time you chose to cancel your order we will issue a refund for the item(s) once received back MINUS the actual postage incurred to send it and the return postage. Please double check your address to ensure it is complete and accurate.
*Although you may have received free shipping there is an actual cost we pay to the courier to ship your order. Any error or undeliverable/unclaimed packages you are responsible to cover that actual cost.
Disclaimer: Products, Images and companies referred to herein are trademarks or registered trademarks of their respective companies or mark holders. All Rights Reserved. We do not manufacture, or make claim that we represent brands and/or companies of the products listed on our website. No claims found on our web pages or in print have been evaluated by the Food and Drug Administration, CFIA or Health Canada. These products are not intended to diagnose, treat, cure, or prevent any disease. No claim or opinion on these pages is intended to be, nor should be construed to be, medical advice. Please consult with a healthcare professional before starting any diet or exercise program. This website and its associates are not responsible for product claims made by manufacturers on this website or accuracy of product description or product supplement facts displayed or not displayed on this website. We cannot be held responsible for typographical errors, product formulation, product description, label changes, any product image(s) discrepancies or any other reason/cause. Prices and information on these pages are subject to change without notice.
Customer Reviews
91
reviewers would recommend this product
Write a Review
Ask a Question
01/19/2023
Carol M.

Canada
I recommend this product
Excellent service
First time ordering from bulldog. Easy to order with fast delivery. Thank you. Will definitely order again. Love the grenade carb killa bars. Taste amazing.
12/05/2022
Ankit K.

Canada
11/17/2022
Beki B.

Canada
I recommend this product
Best bars
Not only are these the BEST Protien bars, they are at THE BEST PRICE
10/22/2022
Georgie L.

Canada
I recommend this product
Barres Grenade
Très bonnes barres
10/18/2022
Robert P.

Canada
I recommend this product
World Best Bar
I have searched the globe to find a protein bar or snack replacement bar that does not taste like garbage. Grenade is the best my favourite flavours are FUDGE or caramel.
09/20/2022
Georgie L.

Canada
I recommend this product
Barres Grenade
Excellentes barres de protéines. Les meilleures que j'ai goûtées
07/27/2022
John

Canada
I recommend this product
Delicious Bars
I have to remind myself these are protein bars no snack bars lol They taste just like Lemon Cheese Cake. I plan to order more
07/27/2022
John P.

Canada
I recommend this product
Delicious Bars
I have to keep reminding myself that these are protein bars. Delicious flavors - each of the three flavors I ordered taste great. Worth every cent. I plan to order more.
06/21/2022
Jennifer W.

Canada
I recommend this product
Carb killa Chocolate Chip Salted Caramel
Best protein bars I've tasted! No after taste. Flavour remond me of a Mars or Milky Way chocolate bar!
04/04/2022
Wayne M.

Canada
Can't Beat PB&J.
Excellent taste not to chewy. Great for a snack or after a workout.
02/03/2022
Sylvain O.

Canada
I recommend this product
Best tasting bars ever
Got them in 2 days, great service and best tasting
12/26/2021
Georgina W.

Canada
So tasty
This product tastes amazing and has a good texture unlike a lot of other bars.
12/19/2021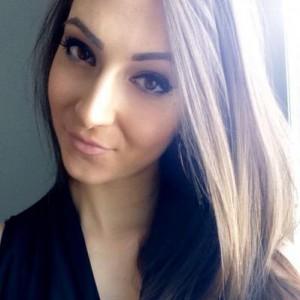 A
Amanda

Canada
I recommend this product
Killer surprise!
I cannot believe how good the white chocolate salty peanut is WOW. It honestly tastes 99% more like a candy bar than a protein bar. It's ridiculous. I am slightly worried about having this box around lol too good! I could put these on my Xmas charcuterie Nord and convince ppl they were Some gourmet treat.
11/14/2021
Caroline D.

Canada
I recommend this product
Killa bar
Not has good had before .. disappointed
06/19/2021
Nicole W.

Canada
I recommend this product
So good!!
I bought the white chocolate salted peanut and cookies and cream. Omg the white chocolate is SO GOOD! Tastes like a snickers bar, but better. 10/10 recommend.
05/06/2021
Angela M.

Canada
I recommend this product
Best bars on the market
Hands down. Best texture, flavour, and nutrition label on the market.